Cathryn Freer,  Master Herbalist, Researcher, and Freelance Writer
Life and Health Coach, NLP Coach, Solution Based Counseling Coach
Available for Freelance writing jobs and blogging assignments!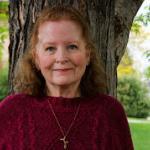 How does one end up on the path to becoming an herbalist and coach?
In the 1980s I worked for doctors as a medical assistant.
I ordered the drugs for the doctors to dispense.
I really didn't think much about the fact that they left samples.
Every month the drug reps took the doctors out to lunch.
It was when my 3rd child was born in the 1980's, that my eyes were opened!
Standard medicine knows little about creating real health!
Standard medicine works with diseases, prescriptions, and surgery.
At my daughter's first set of s***ts, her immune system never was the same.
In fact, her immune system crashed!
Antibiotics did not work on her infections, she got sicker with each round.
Her doctors had no clue! 
In fact, told me she could not be resistant to antibiotics!
This was despite the fact that antibiotics did not work on the infections.
I was just crazy. 
We all know now that antibiotic resistance is a huge problem in healthcare today. 
That is when I began researching how the immune system of children worked.
I turned away from the doctors I had worked for.
This path led me to alternative medicine to find answers for her.
I found a master herbalist and healer named Keith Smith.
Keith Smith suggested homeopathic medicine for her thymus gland dysfunction.
He used iridology on her and suggested a whole new way of life.
She was taken off cow's milk and put on pure, fresh goat's milk. 
Home-made yogurt was given to her to re-establish her gut flora.
She began to eat again, gain weight, and was less sick.
It took years to get her well after those first sh**ts. 
Her immune system today is not 100 percent but she is doing well.  
My sick daughter led me to become a Master Herbalist some 40 years ago.
I also learned iridology from both Keith Smith and the late Bernard Jensen.
I have never stopped learning or researching since that point in my life.
It became who I am and what I do for my work and my passion.
Not only did alternative medicine save my daughter's life but mine as well.
I suffered from severe allergies as a child and painful joints.
I went through allergy shots and allergy testing.
I took prescriptions for allergies up until I got into alternative medicine.
Allergy meds just made me groggy and failed to work after a while of taking them.
Mowing the lawn would cause my eyes to itch.
I had female issues from a young teen.
Alternative medicine saved my life and improved my health and allergies.
I have used alternative medicine to overcome all of my health challenges1
My mother had the same issues with her legs.
I use alternative therapies on all of them and am better for it in every way.
I don't just teach alternative and herbal medicine but I live it every day of my life!
Cathyrn Freer, the Herbladyisin, Education
Master Herbalist training completed through Dominion Herbal College in Canada in 1983
Training in herbal medicine and Iridology under the late Keith Smith, Escondido, Ca. 
Keith Smith was a well-known healer, Master Herbalist, iridologist, and educator.
He was a healer and educator for over 40 years with incredible healing abilities.
I took iridology and healing classes under Bernard Jensen, the father of Iridology. 1990
Cathryn Freer, The Herbladyisin, Recent Education and Certificates
Certified Life and Health Coach,
Certified Life Coach Practitioner,
Certified  NLP Coach,
Certified Solution Based Counseling Practitioner,
Emotional Intelligence Practitioner,
Mindfulness Life Coach Certified,
Brain Health Coach,
Chronic Lyme Coach,
Freelance researcher and writer
Experience
30-plus years of intensive study and health counseling.
I now feel writing is the most effective way for me to help people on their path to better health.