Thank you for visiting the Holistic Education, Research and Resources Directory. You will find links to

research databases

with

published double-blind studies.
F

ind links to the most respected holistic health experts and educators like Dr. Mercola. Learn from the best holistic educators! 
Knowledge is Powder to take back your health and make more informed healthcare decisions.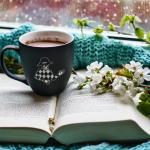 Many of these holistic doctors and experts have been censored on every social media outlet including FB, Twitter, and the rest. They dared to speak about our immune system and how it can protect us against flu and viruses when healthy.  They dared to stand up to the government and its dictates on all of us. They were attacked, censored, and ordered to be silent. Instead, they fought back and paid the price of having their careers nearly destroyed. 
They did stand up when others would not in fear of losing their medical licenses. I list them here because their websites are now buried by Google.  They have to fight for their survival against the government powers that rule us right now. Every tweet, Facebook entry, and internet search is being watched over by big brother and the government watchdogs.
These men have been leading people to health for over 35 years.
Learn from them and the resources listed below:
This link above is for those who want to research your disease or herbs to find holistic answers that have been used in research studies for various diseases. You will find research databases with published double-blind studies and other research on alternative medicine, herbs, and therapies. There are published studies using herbs and other alternative medicine that can give you insight into what steps to possibly try to overcome your health problems. It takes some time and work to research but is well worth your efforts in your fight for real health.
Links to Holistic Health Experts and Educators who will give you knowledge on how to heal with natural therapies.
Learn from the best holistic doctors who are medical experts and educators including Dr. Mercola You will find two Lyme Disease experts to help you recover from Chronic Lyme Disease. These men with their articles, books, and websites can put you on the path to overcoming your health challenge naturally. You will gain information that can help you make more informed decisions about your health.
If you have come to the end of your patience with drugs that only make you worse with heavy-duty side effects and invasive treatments that don't get to the real cause of your health symptoms, learn as much as you can from these experts in alternative and holistic healing. 
Links to sites that give you valuable natural and holistic anti-cancer strategies and preventive information.
Learn more about anti-cancer natural therapies in the website links listed on this page. You have the right to know there are alternative answers to cancer treatment. 
Links to institutions to learn herbal medicine and to become a holistic doctor or holistic herbalist.
If you are passionate about becoming an herbalist or doctor of holistic medicine, here you will find some links to a holistic education to check out.