Do you have a passion for all things herbal and holistic? Do you want to pursue becoming a professional herbalist? Are you a healer in your mind and heart? 
Visit the links on learn herbal medicine courses below.  Herbal medicine courses vary in level and cost.  Always perform due diligence before enrolling and ask many questions before signing up.  You need to evaluate your enthusiasm, dedication, and time available before starting a course. I am not advertising for these schools. I do not make any money off this page. I am not promoting these schools. I am simply giving you the resources to investigate yourself.  You need to do your homework before applying to any one of them.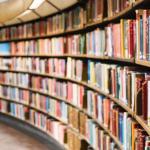 Ask yourself these questions first.  
Am I learning this just to help myself or my family members?
Am I interested in this subject with the passion to want to help others and have a career in holistic medicine? 
Do I have the finances and drive to finish the courses and hours they require?
What is my goal in taking these courses or classes?
Realize that once you get your education, there are many rules and regulations to adhere to in US. You must learn how to protect yourself legally if you want to work with patients. The AMA is not a fan of herbalists or alternative medicine here.  You must always be aware of the legalities of being an herbalist in this country.  Some state laws severely inhibit what you can do or even if you can legally work with people.  Check out your state laws on this before investing money in courses. 
Again you need to interview these schools and the courses to determine if they are what you want.  Find out if the certificate or diploma is applicable to go further if you want to get a license later as a holistic doctor.  Ask Questions! Investigate these schools! Plot your future before the first step.
Herbal Medicine Courses for the Beginner to Advanced Studies
These courses help you if you want to help your family, become an herbalist, get certificates to become a Certified Practitioner of Holistic Health or any level in between. These are great beginner classes as well at some of these schools to help you decide how far you want to go in herbal healing such as Certified Master Herbalist or a doctor in holistic medicine.  These are not in order of importance or preference. They are simply listed for you to investigate for yourself.
Appalachian Center for Natural Health
The Appalachian Center for Natural Health offers three certificate programs of instruction:
Arab, AL 35016
Appalachia School of Holistic Herbalism
"The Southeast's oldest herbal studies school, Appalachia School of Holistic Herbalism offers life-enhancing skills to impart deep wellness and vitality. We focus on promoting healing through preventative medicine as well as educating individuals on how to create a sustainable lifestyle. ASHH combines ancient healing traditions with the latest established research in emerging herbal and medical science. Located in the Southern Appalachian mountains, we work directly with local plants in one of North America's most botanically diverse regions. Our Holistic Health Center is centrally located in Asheville, North Carolina."
ArborVitae School of Traditional Herbalism
"The ArborVitae School of Traditional Herbalism incorporates a number of traditional energetic approaches, including Traditional Western Herbalism, Vitalism, Ayurveda, and Traditional Chinese Medicine (TCM). Expert instructors come with a well-developed philosophy and practice, offering a range of perspectives that contribute to a diverse and exceptional herbal education."
New Paltz, NY 12561
Blue Ridge School of Herbal Medicine
The school offers several different levels of herbal education online.
"We teach a sensory approach to the basics of Chinese medicine, with an emphasis on how to integrate these introductory concepts into a western herbal practice."
Asheville, NC 28806
Eclectic School of Herbal Medicine
"Our founder and head instructor has been seeing clients for well over a decade, having a practice in Alabama, Florida, and now North Carolina. Thomas Easley's experiences, and passion for teaching others how to approach clients in a clinical setting, are the main driving forces behind our mission here at Eclectic School of Herbal Medicine. We want to give you the herbal skills in clinical nutrition, functional medicine, and traditional western herbalism to leave the program feeling confident in pursuing your practice as an herbalist."
www.eclecticschoolofherbalmedicine.com
About Us | Eclectic School of Herbal Medicine
Maryland University of Integrative Medicine
http://MUIH's one-of-a-kind herbal medicine programs recognize the power of the natural world and plant medicines in promoting health and wellness
"MUIH offers the only M.S. Herbal Product Design and Manufacture degree in the U.S. Graduates of this program are prepared with the skills and knowledge in herbal medicine and scientific practice and research needed to contribute to the growing field of herbal supplement development and manufacturing. Students develop expertise combining the abilities of medicinal plant researcher and herbalist with that of a medicine maker."
Dr. John Christophers, School of Natural Healing 
https://www.schoolofnaturalhealing.com/
You can take several levels of professional herbalist courses here. This is for serious students.
Dr. Christophers was one of the great herbalists in our history and his son carried on his work and knowledge. 
"The School of Natural Healing was founded in 1953 by Dr. John R. Christopher. For over 50 years the School of Natural Healing has been the means for thousands of students to begin and further their herbal knowledge and wisdom."
Learning Herbs

online courses with Rosemary Gladstar.
One of the great herbalists in this country with books and seminars as well.
I have taken some classes of hers and she's a great teacher and herbalist!
She is a huge part of herbalism in this country and around the world. 
She has courses for many levels of interests and goals.
https://learningherbs.com/online-herbal-courses/
Chestnut School of Herbal Medicine 
The Chestnut School of Herbal Medicine was founded in 2007 by Juliet Blankespoor in Cherokee Nation territory, in what is currently known as Asheville, North Carolina, nestled in the botanically rich Southern Appalachian Mountains.
Herbal Classes | Online Herbal Medicine Making Course (chestnutherbs.com)
David Winston's Center for Herbal Studies
"David Winston's Center For Herbal Studies' (DW-CHS) website. David Winston, RH (AHG), an internationally respected herbalist, is the dean and one of the primary instructors for this program. He teaches throughout the US, Canada, and the UK and has been teaching the two-year DW-CHS program for over 40 years."
Riegelsville, PA 18077-0417
Sage Mountain Botanical Sanctuary
(Online Courses and On-site Retreats and Workshops)
PO Box 420
East Barre, VT 05649
The School Of Health 
https://www.schoolofhealth.com/herbal-medicine/
They have various courses to consider including homeopathy.
American College of Healthcare Services
American College of Healthcare Services
Portland, Oregon
"We Offer Accredited Online Degree and Certificate Programs in Holistic Health. ACHS programs offer evidence-based, accredited training in integrative health and wellness. We offer programs perfect at any step of your education and professional journey. For example:
Earn a Certificate in Aromatherapy and add this powerful healing modality to your arsenal of wellness tools.
Help support your clients with a Diploma in Holistic Health or Herbal Studies.
Earn a Certificate in Holistic Nutrition and study research in the art of nutritional healing.
Complete our Master's Degree in Herbal Medicine, and share your expertise by educating clients and consumers about a mind-body-spirit approach to health and wellness.
Won Institute of Chinese Medicine
https://www.woninstitute.edu/academics/certificate-in-chinese-herbal-medicine/
"The Won Institute's Certificate in Chinese Herbal Medicine program allows practitioners to better address disease, ailments, and illness with their patients. Our Chinese Herbal Medicine school focuses on the therapeutic use of Chinese herbal medicine with an emphasis on classical and modern approaches to treatment to elevate their current acupuncture practice. The experienced faculty at the Won Institute provides instruction and insight that allow students to develop an understanding of Chinese herbology and medicine by learning the use of over 300 Chinese herbs and how to combine more than 100 common herbal formulas. Students learn how to use acupuncture in combination with Chinese herbal medicine to treat patients' internal conditions. "
The UK and Canada have some great courses offered at well.
The UK supports herbalists there much more than in the US.
Make sure if you take courses in the UK or Canada, that they could be used toward a degree in the US. 
Dominion Herbal College in Canada
https://www.dominionherbalcollege.com/
https://www.dominionherbalcollege.com/programs/master-herbalist
Center Of Excellence Online Education
United Kingdom
Centre of Excellence | Online Courses & Distance Learning Centre
School of Natural Medicine- UK
https://schoolofnaturalmedicine.com/herbal-medicine-online
Heartwood Education_ UK
https://heartwoodeducation.net/home/
More Schools Here to Investigate at this site.