This page lists 16 A- Plus Herbal Companies Who Test Their Products Extensively! They go into detail on their quality control page on tests performed to determine if it's the correct plant, and contains the correct medicinal properties.
There are a number of additional tests the companies perform to determine if the bulk herb product contains heavy metals, bacteria, E-Coli, dirt, filth, and adulteration. Each herb has a footprint that can be measured by certain tests and special testing microscopes. These companies perform tests with specialized equipment that other companies don't use.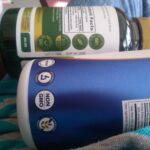 Links for each company are listed so visit for yourself the quality control-testing page.  Each company page goes into detail on testing procedures. This takes time to investigate these companies so will add them as I can. This is to help you the reader save time to know this. There are no paid ads or ads of any kind on this page. No one paid me to put these companies on this list.
If you are a company that qualifies to be on this list with intensive testing to assure quality control, write me at herbladyisin@gmail.com. I will check out your website and then include it if it qualifies. It must clearly state on your website either in the FAQs or on a separate page stating your quality standards.
NOTE-——I do not make money from posting links to these companies and receive nothing zero in return for doing so. I buy my family's products from some of these companies and some I do not. Some companies' products are more expensive and several are less expensive but all have to meet high, declared quality control steps and procedures to be shown on this page.
There are two different kinds of herbal companies on the internet. The most numerous listings are companies that sell other companies products in their store. These herb companies buy their products from others already bottled, then relabel the bottles with their own company private labels. They generally don't test their herbs sold but rely on the testing from the original company where they purchased it from.
Walmart, Sam's Club, and Cost Co sell products from many different companies in their stores. Some of these brands may be well-known brands and some carry their own brand of supplements as well. Often the store brand is cheaper, but that does not tell you anything about the quality or testing of the products sold. The problem with Walmart's personal brand is you cannot tell who the original source is to investigate their testing on those products.
The companies listed below are companies who buy the original bulk products, test them in their own labs, and also send them out for 3rd party testing often. They will list 3rd party testing as part of the quality control procedures.
Companies listed below Do Perform Quality Testing on their products.
If the company is not listed, it does not mean it does not test. I may not be aware of a company or its testing procedures. It is my opinion if a company tests its products, it would proudly let its customers know this information. That has been my experience.
These are the companies below that I have verified at this point! The companies below are listed in alphabetical order, not by quality or importance. I went to each website and looked at their quality control pages.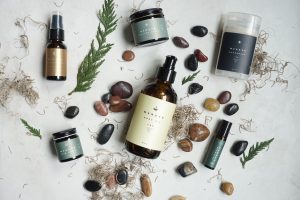 Ancestral Supplements– they sell different organ supplements such as liver, kidney, heart, and more from Grass-Fed New Zealand and Australian cattle. They are one of the only companies I trust to buy organ supplements from.  Scroll down to their page and on the left side they display their labels to learn how their organ supplements are processed. They show the various labels including 3rd party testing, 100% free of hormones, grass-fed and finished, pesticide-free and Certified GMP, GMO-free, and more.
Ancestral Supplements: Restore Vitality & Shop Health Supplements
><><><><><><><><><><><><><><><><><><
Banyan Herbs– produces mainly Ayurvedic and Adaptogen herbs, foods, spices, and herbal supplements.  They have a detailed page devoted to their testing and procedures. I buy most of my Ayurvedic powders from them including Neem, Andrographis, and Astragalus. I buy their bulk product herbs because I prefer taking my herbs in capsules rather than tablets. I have a machine that I use to convert the powder into capsules. It is so important not to buy herbs from India coming from untested sources.
Quality Control and Testing – Ayurvedic Herbs | Banyan Botanicals
<><><><><><>><><><><
Carlyle Nutritionals- Provides detailed testing procedures performed on their product lines which are extensive.
Our Pledge to Premium Manufacturing Carlyle Nutritionals
<><><><><><><><><><
Evergreen Herbs- "Producer of quality Asian formulations.  From "seed to shelf," Evergreen ensures purity, safety, and potency in our herbal extracts by following standards of current Good Manufacturing Practice (cGMP) established by the US Food and Drug Administration (FDA) and World Health Organization (WHO)." quoted from their excellent site.
Their quality control page is one of the most extensive and impressive on this list.  I was very impressed with all the tests they perform on their products before sale.
Quality Control and Manufacturing Process (evherbs.com)
<><><><><><><><><><><><><><
Gaia Herbs-

One of the best herb companies listed here that sell products you can trust to be effective! Founded in 1987.
"Gaia Herbs Farm is a living laboratory for the latest organic planting and cultivation methods. Each year we produce over three million individual plants, representing 20-40 species of herbs. The moment you step onto the farm, Hawthorn and Ginkgo trees" symbolizing the heart and mind of Gaia Herbs" greet you with their beauty and wisdom. We grow fields of flowering Echinacea, fragrant Lemon Balm, and brilliant California Poppy, all nourished by the clear mountain waters flowing through the valley. We nurture and observe each plant, allowing it to flourish in the sun until the right moment to harvest. By mirroring the growing conditions of Nature, we ensure the purity, potency, and integrity of each plant."
Quality & Sourcing: Gaia Herbs®
<><><><><><><><><><><><><><><
Garden Of Life Products – This company has been around for years. It was bought out by the Nestle company. They maintain this has not changed their standards or quality control procedures. I did think it necessary to let you know who owns it. It still qualifies to be on this list from its quality control statements and testing.
<><><><><><><><><>><><><>
Herb Pharm– A quality company that produces herb supplements. "60 percent of the company herbs are sourced from its 85-acre, certified-organic farm in southern Oregon; no use of synthetic fertilizers, herbicides or pesticides, or genetically modified seeds; acquires remaining herbs from global sources that are also certified organic." from https://www.motherearthliving.com/health-and-wellness/health-products/herbal-supplement-companies-zmez13jfzmel/
Herb Pharm Official Website " scroll down to the bottom of their home page to see quality control standards."
<><><><><><><><><><><><><><><><><><>
Herbalist H & A Alchemist Company– founded 40 years ago by David Winston, who is an herb expert, researcher, and educator. "Our dedicated staff and sales team work hard to produce and represent our high-quality products. Many have been with us for over 20 years and the majority are trained herbalists, having completed or currently enrolled in David Winston's 2-year herbalist training class." The excellent page below on the quality control measures and testing they perform on their products. They produce a full range of herbal products from capsules to extracts and ointments. They produce a full line of adaptogen herbs in liquid form.
GMPs and Testing Programs (herbalist-alchemist.com)
<><><><><><><><<<<<><><><><><>
Mountain Rose Herbs- This company began in 1987 with famous herb expert, Rosemary Gladstar. Their statement is included here, "We strive to sell organic products whenever possible. If a product is not organic, it is cultivated without chemicals, or wild harvested. Our 10 full-time lab staffers are constantly testing our ingredients to ensure they meet our strict specifications and are free from adulterants and contamination, including pesticides. You may always request a certificate of analysis, organic certificate, and kosher certificate. Please see our certifications page for more details on the additional documents we can provide for you."
<><><><><><><><><><><><><><><>
*Natural Health Ranger Store- Mike Adams store contains herbal supplements, superfoods, foods such as goji berries, freeze-dried fruits, personal care products, and products for the home. His products undergo more testing than any of the other competitor's products. He has built his own laboratory and runs it with expertise. His products are the only ones I know of that are tested for and verified they are GLYPHOSATE TESTED! That is why his company name is starred. 
Our Products Quality Page" Health Ranger Store
The video tour of his lab and products shows and explains how the machines work and what they test the products for. I know of know other company who shows this on video.
<<><><><><><><><><><><><><><><><
Nature's Sunshine Herbs– Company has been formulating herbs since 1972. I began my herbal journey using these herbs on myself and my youngest daughter. I took my extensive herbal training under one of the great herbalists and teachers, Keith Smith, who is now gone. They are on the more expensive side but I have the most experience using their product line. Their products never failed me. We still use many of their supplements at home.
Quality | Nature's Sunshine USA (naturessunshine.com)
<><><><><><><><><><><><><><><>
Nature's Way Herbs-  ( sold through Vitacost and other sites including Amazon) Their company has been around for 5o years. Their quality control page is not as detailed as some of the others but qualifies to be listed on this page. I do buy some products from them and have found them effective for our family.
Quality | Trust the Leaf " Nature's Way® (naturesway.com)
<><><><><><><><><><><><><>
New Chapter Herbs

– "
New Chapter® is a Vermont-based vitamin and supplement company with a deeply held mission to revolutionize natural wellness since 1982."
Our Difference Quality Control page | New Chapter
<><><><><><><><><><><><><><>
Now Herbs–Produces a variety and a full line of different supplements and vitamins. I buy their products often personally and have not been disappointed.  Their company has been in business 55 years.  
https://www.nowfoods.com/quality-safety
You should visit their page where they tested other brands for heavy metals and show the brands sold on Amazon who failed the tests.
><><><><><><><><><><><><><><><><><><>>
Oregon Wild Harvest Herbs-  Oregon Wild Harvest company was established in 1994 by Randy and Pam Buresh.  They sell bulk, capsules, and extracts. They answer the quality control questions on their FAQ page.
Frequently Asked Questions " Oregon's Wild Harvest (oregonswildharvest.com)
<><><><><><><><><><><>>
Swanson Herbal Products:  Swanson sells food products, spices, and herbal supplements. I have to admit I did not buy from them for years because I did not check out their quality control page. I now do buy products from them at times. Often they do sell products for a lower price. I think it is because of their volume of sales and popularity.  They do have a detailed page concerning their quality control standards.
Quality Control | Guarantees – Help Desk – Swanson® (swansonvitamins.com)
<><><><><><><><><><><><><><><><><><><><><><><><><><><>
Cathryn Freer, the Herbladyisin signing off.